C - GALLAXY
The Department of Computer Science & Engineering Organized one day Workshop On "ANDRIOD DEVELOPMENT" with Mr.Maregowda,Software Developer, UNITECH SOLUTIONS,Bengalure.
The Department also routinely organizes SEMINARS, GUEST LECTURER & INDUSTRIAL VISITING for the benifit of the Students & their Accademic Development.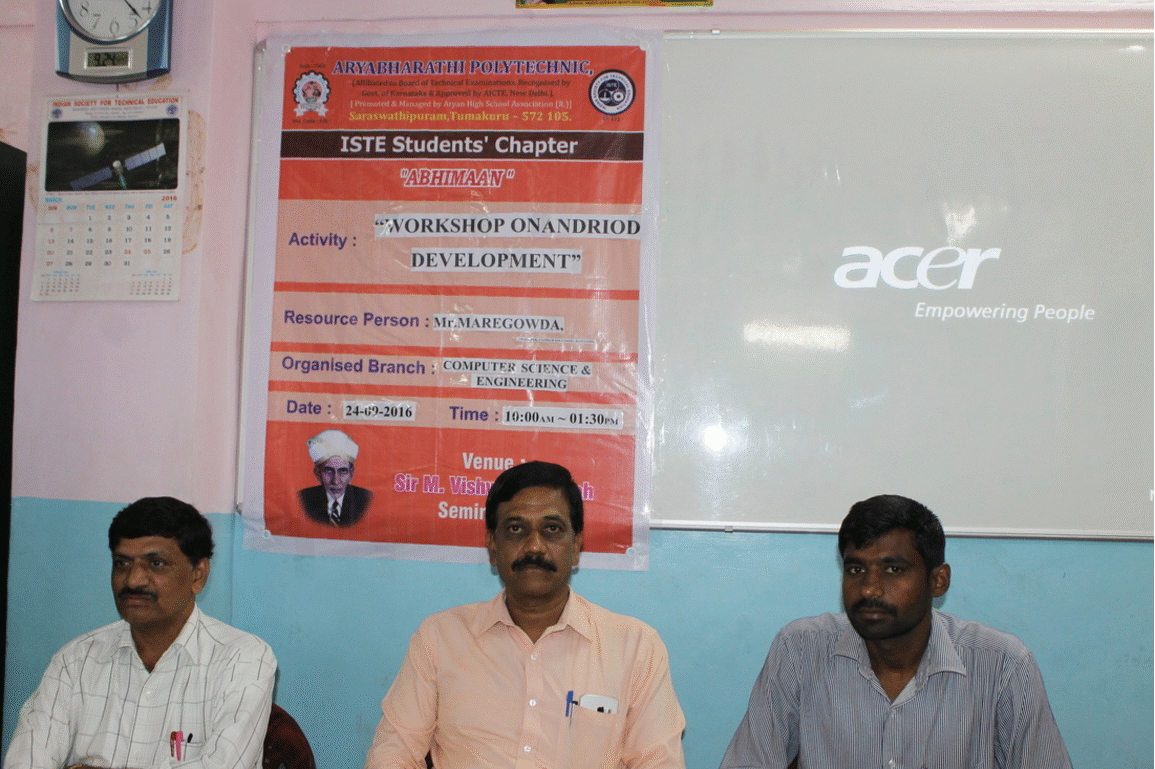 C - Gallaxy

Project Development Centre

PROJECT DEVELOPMENT CENTRE
This is the joint venture of Aryabharathi Polytechnic, Department of Electronics & Communication Engineering with Mr. Chethan Murthy H. S., Project Developer, MES Technical Solutions, Tumakuru & Alumni of E&CE., Mr. Sanjay T. M., Project Developer, Explore Ekalavya, Tumakuru to give the opportunities for students to develop their own academic Projects, Technical Presentations and to compete in the modern trends with well equipped Technical Skills.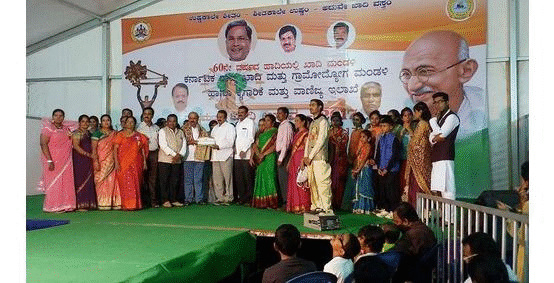 AD&FT Department Activities

AD&FT Department Activities
The Department of AD&FT Students are Participated in "KHADI UTSAVA", at Freedom Park, Bengaluru since 3 Years. The Department has organized workshop on "ART & CRAFT" with Prasad J, JAYA ARTS,Bengaluru. Photo Shoot of frocks designed by 1st Year Students.